Santa Teresa from 15th of December until 28th of February 2024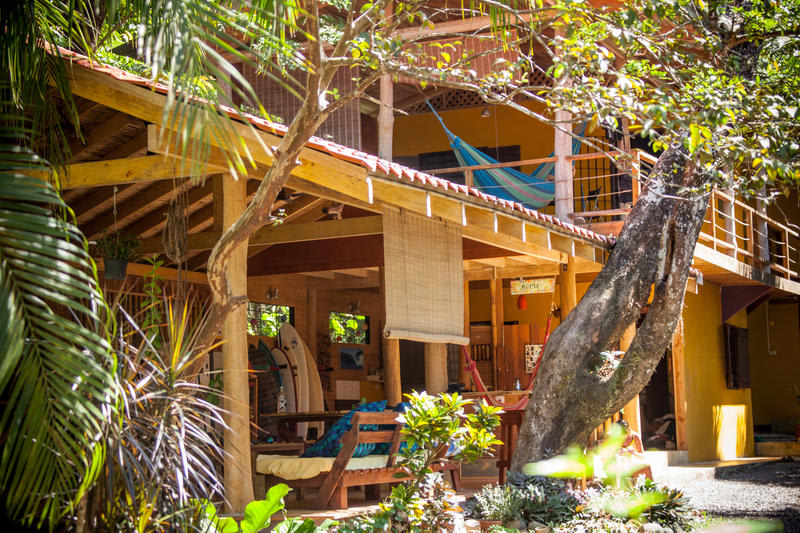 Santa Teresa is one of those places where you want to stay a lifetime.
A small coastal village of 7km of white sand that lives to the rhythm of the tides. In the south of the Nicoya Peninsula, the tropical trees flow into the Pacific Ocean, overhung by its green hills where fauna and flora thrive.
A surfing atmosphere and a positive energy is generated in this pueblo where quality waves break throughout the year. Costa Rica has nothing more to prove! Come and discover this little piece of paradise. 
Wavetrotter is a haven of peace 5 minutes walk from the waves and sunsets. Close to all amenities, come and relax in the hammocks between 2 surfing sessions while watching the howler monkeys move above your head. At sunrise, the birds singing and the squirrels ball on the centenary trees lining the guest house will wake you up.
Plenty of things can be done round this área and we would be glad to help you arrange them! (Yoga, Surf Lessons, Skatepark & skate lessons, Quad rental, Snorkeling, Tours to Cabo Blanco Reserve, Montezuma Waterfalls, …)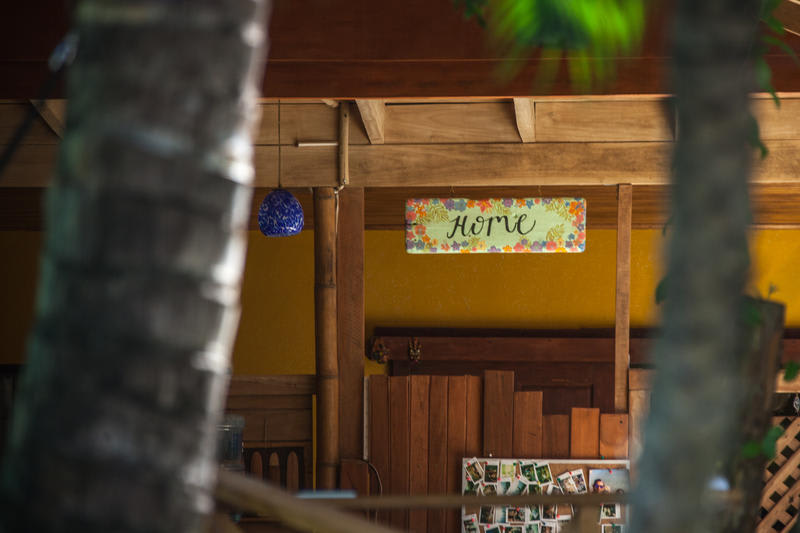 Mainly we offer private rooms; but to keep the hostel vibes we have one shared dorm with 5 confortable beds and private bathroom. Big open "Quincho" with a fully equiped Kitchen to cook your own meals or just chillout ; surrounded with typical plants and wildlife from the área.
7 nights at the Wavetrotter Guest House
3 meals a day
2 hours of surf coaching/day
Video feedback and analysis of each session
Theoretical courses on the practice of surfing
Free Surfing
2 sessions of yoga
Photos and videos taken during the stay
1 strengthening or stretching /day
1 excursion to discover the country
1 adventure for more sensations
Transfer from and to the airport
Surf equipment if necessary 
Not included: airline tickets and travel insurance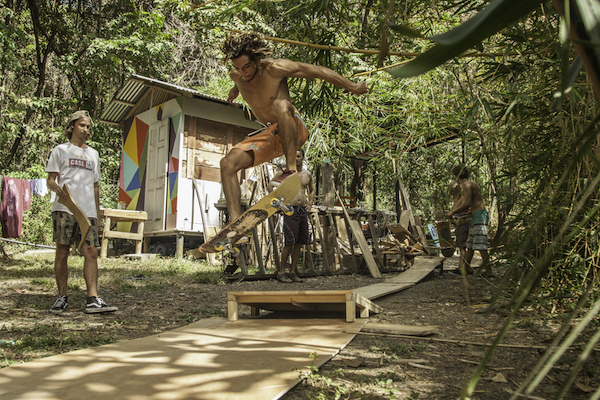 Book your stay in Santa Teresa
Important informations to prepare your trip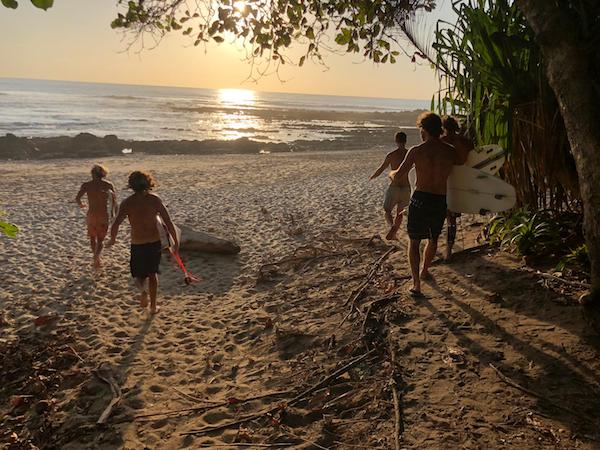 Luckily, all citizens of the world can come and visit Costa Rica.  
To enter Costa Rica, you will be asked :
A travel insurance 
A health form to fill out on this site: https://salud.go.cr
A valid passport 
A transportation ticket (plane, bus…) proving that you will leave the territory before your visa expires.
For more information, do not hesitate to contact us or visit directly the government's website: https://cr.ambafrance.org/-Coronavirus-Covid-19-.