Las Flores - Punta Mango from 15th of march until 31th of May 2023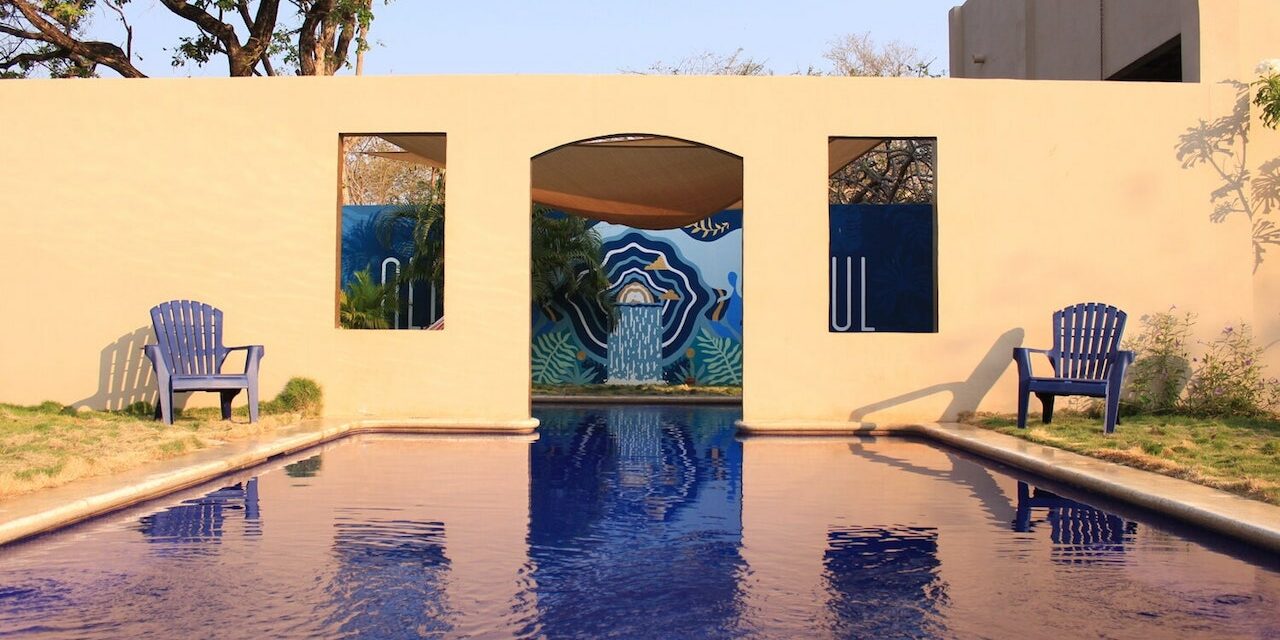 Las Flores, a small corner of paradise where you will find some of the best waves in Central America.
Our surf retreat in partnership with Alma Azul Hotel will immerse you in a relaxed atmosphere while maintaining an intimate setting in the middle of the rainforest. Surrounded by trees, birds and mango trees, it feels like an oasis by the ocean.
Alma Azul is a 250 meter walk from the world famous surf spot "las Flores" and a 20 minute boat ride from the world class wave: Punta Mango.
Playa las Flores is a point break on its sandy bed, as soon as the southwest swells wake up, you can only expect magic.
Punta mango is one of the waves you have to surf once in a lifetime. On great days this wave seems unreal due to the perfection of its reef with a stand up barrel section.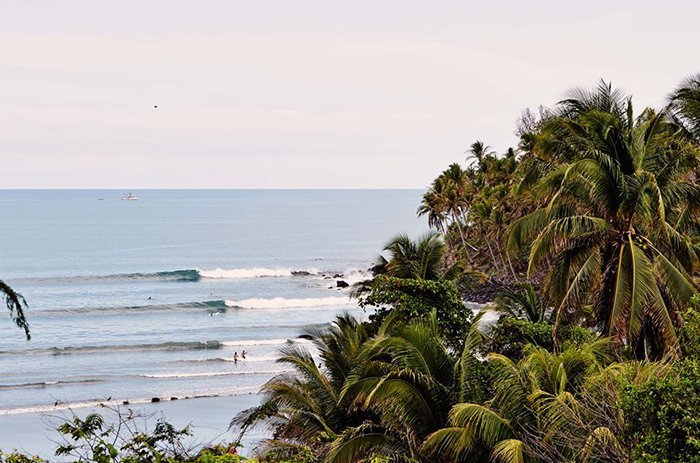 There are different types of rooms for different styles of travelers:
They are located close to nature. Both rooms are equipped with two large double beds. Ideal to travel together and keep comfort. (double bed, bathroom, AC, common terrace)
For a couple or solo, this room is made for those who are looking for a relaxing and intimate place. (queen bed, bathroom, Ac and private terrace)
It is located at the bottom of the forest, surrounded by beautiful tropical gardens. With 2 double beds that can accommodate up to four people, fully equipped bathrooms and airy, covered outdoor areas with hammocks. (2 double beds, bathroom, AC and common patio)
It is designed for those who travel in groups and want their own private space. With two bunk beds, twins on the bottom and singles on the top, you can be sure to have your privacy when you wake up. (two bunk beds, bathroom, AC, private terrace)
7 nights in Alma Azul
3 meals per day (+ 1 snack during the boat trip) 
2 hours of surf coaching per day
Video feedback and analysis of each session
Free Surf
Theoretical surfing lessons
Surfing equipment
2 yoga classes
1 massage 
All photos and videos of the trip
5 boat trips ( fishing or surfing to Punta mango )
1 excursion to discover a magical place in Salvador (Bahia de Jiquilisco)
Transfer to and from the airport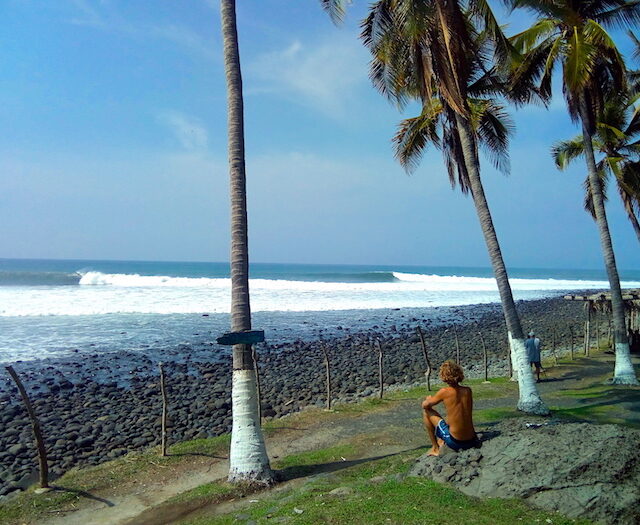 Book your stay in Santa Teresa
Important informations for your trip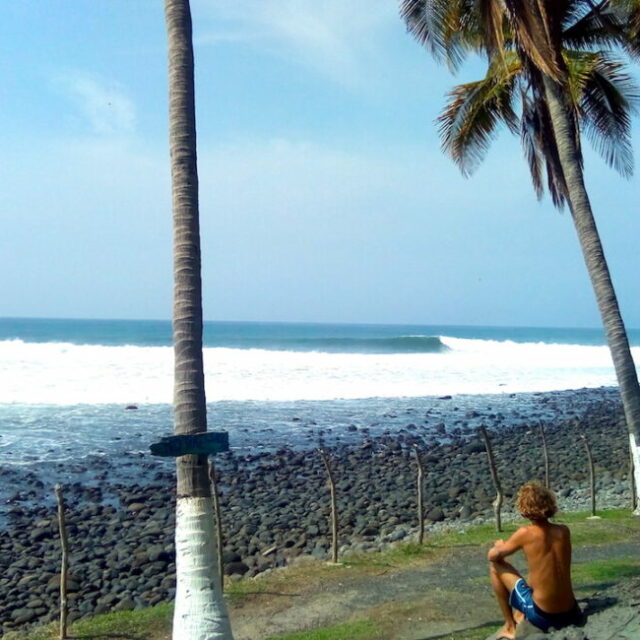 Fortunately, all citizens of the world can visit El Salvador. A negative PCR test is not required to enter the country. 
To enter El Salvador, you will be asked for :
A valid passport
For more information, please contact us or visit the government website: https://www.diplomatie.gouv.fr/fr/conseils-aux-voyageurs/conseils-par-pays-destination/salvador/
A little preview of your next trip ...